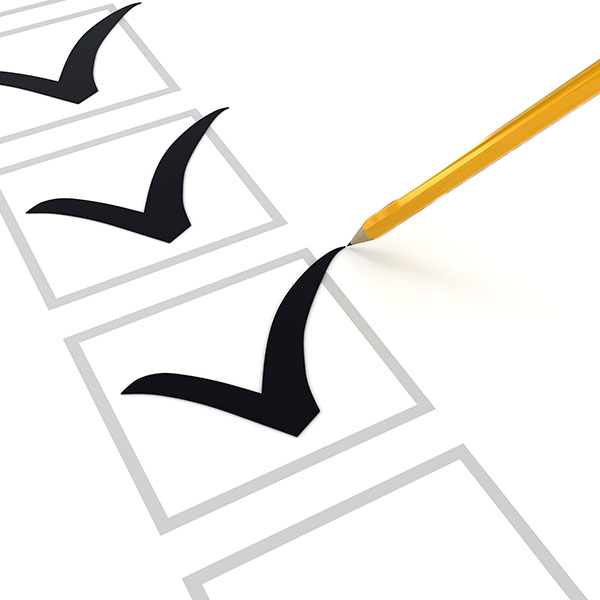 At Shawnee Heating & Air LLC we strive for 100% satisfaction in everything we do. We value your opinion and invite you to tell us and others about your experience with us. Please take a few moments to tell us what you think by leaving us a review here on our website or on any of these popular review sites or social networks.
Read what other customers have said about us.

All trademarks or brands on this page are registered by their respective owner and are not affiliated with our company, nor do they endorse or sponsor our products or services.
Reviews of
Shawnee Heating & Air LLC
(Based on 14 rated reviews)
12-Mar-2022
Product or service reviewed: Furnace and water heater
Josh and his team did an excellent job installing the water heater and furnace. I had low water pressure also and they fixed that issue also. What a great family owned business. I will definitely use them again. Thank you
10-Jan-2022
Product or service reviewed: Checked out noise in furnace
Called 11:00 am got on the schedule for today .Service tech was knowledgeable great service will call them again very happy
15-Jul-2021
Product or service reviewed: Air Conditioning Repair
Our 19 year old AC unit essentially stopped working. I thought we'd need to replace it. Shawnee came out and repaired it for less than $300. Their recommendation for a new unit was for the future and they promised an estimate by the owner soon for (hopefully) next Spring. The polite & efficient repairman communicated the problem and solution well. We will return to Shawnee for all our heating/air needs. Highly recommended!
16-Feb-2021
Product or service reviewed: Service Furnace
Thermostat/furnace quit working and I called at 4:30 and Shawnee Heating and Air was at my house before 5:00! Excellent service! Shawnee has also serviced my A/C unit in the past and have also responded quickly and fixed the problem quickly. Would definitely recommend this local company.
Mike and Tabby
Wilmington OHIO
14-Jun-2020
Product or service reviewed: HVAC System
I just wanted to let you know how Glad that Shawnee Heating and Air LLC replaced my system with Heatpump in my Mobile Home. Your Technitian Logan Wells and Assistant Mitchell not only did an excellent job ,but took their time from 9-7 pm making sure they were doing it right, they were so quiet that I kept checking to see if they were alright, they made sure they had a cloth down to cover my hall carpet and cleaned up after self's both inside and out and took old with them which would have been a problem for me to do. Also Josh came out to look over Job . Found a concern and took care of it. Your Company represents what I expect. GOD's Blessings
11-Jul-2019
Product or service reviewed: Central air unit\Furnace
I can't recall the guy's name that came out but I am so appreciative of his professionalism and courtesy, answering all of my questions. He also fixed the issue. I have had another company come out and it cost me a bunch of money but no fix although they assured me what they did was the fix. I will definitely be using them in the future for any issues. Thanks again.
29-Apr-2019
Product or service reviewed: Cleaned clog from outflow pipe on geothermal system
I am thrilled and so relieved that the geothermal open loop system in my house is working again. It was leaking where the pipe goes into the floor. Josh evaluated the system, came out today and worked very hard at clearing the mineral deposit clog in the outflow pipe. The furnace is working again without any leakage. The hard work is much appreciated, thank you so much. I will use Shawnee Heating & Air again and would recommend this company with 5 stars.
31-Mar-2016
Product or service reviewed: Repair
It is very hard to find a good customer service company in today's environment. I found the service tech and tech to be very honest and knowledgeable. We called Shawnee for a second opinion. They went above good customer service to get to the heart of or problem and take care of it. Thanks so much.
22-Jan-2016
Product or service reviewed: Carrier Furnace and Air, Infinity Series 24ANB148A
This is the third system that Shawnee has installed for us, and we have been completely satisfied each time. I may not need another system, but if I do, I will definitely go back to Shawnee. Not only did they install the system in a timely manner and being perfect gentlemen, but they have stood behind this product as they did the other two we purchased. I have recommended Shawnee to friends and to my son, and all are pleased with the products they have purchased and the service they have received. Shawnee Team, Thank you for doing a quality job and for being available locally to answer questions and to help with any of my heating and cooling needs.
18-Sep-2015
Product or service reviewed: Replaced furnance fan
Shawnee Team, I would like to thank you for your great service and to thank your outstanding employee Jason. He was very courteous and knowledgeable. He diagnosed the issue quickly, had parts ordered, and the job completed in record time. Thank you again Jason! I would highly recommend Shawnee to anyone! Kristina
Kristina Callaway
Xenia, Ohio
Dear Sirs,
On behalf of my wife Shauna and I, we would like to thank you for your great service. For the past month, we have been having a problem with a leak in our air conditioning system. Your specialists came out and filled the system and put leak detection die in it. Later, he returned and found the leak.
Today, two other installers replaced the heat exchanger. I monitered their work and I want to report that they were very professional and courteous. Also, the service trucks were neat and clean. Further, my wife indicated that your receptionist was also pleasant and responsive.
Having quality people says a lot about the management of your company. Again, thanks and we have no problem recommending Shawnee to anyone.
Best Wishes,
Dear Lou & Staff,
Thank you so much for getting my humidifier ordered and installed in such a timely manner. It was very kind of you to overnight the parts and not charge us for it - we truly would be happy to pay for that expense. We do want you to know we appreciate the great job that you, Josh, Matt, Dale Tyler, Tim and everyone at Shawnee have done for us. We feel confident in referring family and friends to you! May 2012 be a blessed year for all of you!
With much thanks,
Dear Shawnee Team,
Greg and I just wanted to express our appreciation for the great job that was done a week ago installing a new air conditioner & furnace in our home. Everyone involved was kind, professional & helpful and went that extra mile for us. It was a very hectic time in our lives (Dad had been in the hospital and there was so much going on that week) and everyone was very sensitive to that. We love the new air conditioner & furnace and the price for all that was done was very reasonable. I only wish you had a rating system on your website - we would rate you 5 stars! We will certainly recommend you to anyone else we know that needs your type of services.
Thanks again!
Dear Josh,
Thank you for the great installation on our two new air units. We know this was a difficult old house and we appreciate the great job. Your guys were hard working and diligent in getting the project complete. They always left the house in a clean and orderly fashion. We are extremely discerning, after being in the industry for a long time. Shawnee Heating and Air did an exemplar job. Hats off to your guys!
Sincerely,