Service Agreements -- "The Smart Choice"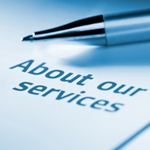 Heating and cooling systems have a way of breaking down when the weather is at its worst; on the coldest day of a frigid winter, or during a sizzling summer heat wave; times when your comfort system must work the hardest, and when you need it most.
Regular check-ups will help to maximize the life expectancy of your system; unfortunately, even the best maintenance won't prevent normal wear and tear.
Your investment in our service agreement includes:
21 Point Inspection (2 Visits Per Year)
Reminder Service
Repair Warranty
Priority Status
No Overtime
Pre-Season Scheduling
No Diagnostic Charge
15% Discount on Repairs
1 Year Inflation Protection
2 Year Inflation Protection
Replacement Purchase Accrual System
Quality Assurance Inspection & Cleaning
(Meets Energy Star Recommendations)
ACCA National Standard Task list Includes:

Blower Wheel Cleaning ($209-257)
Burner Cleaning ($175)
Chemically Clean Coils ($191 -$307)

Condensate Treatments ($20)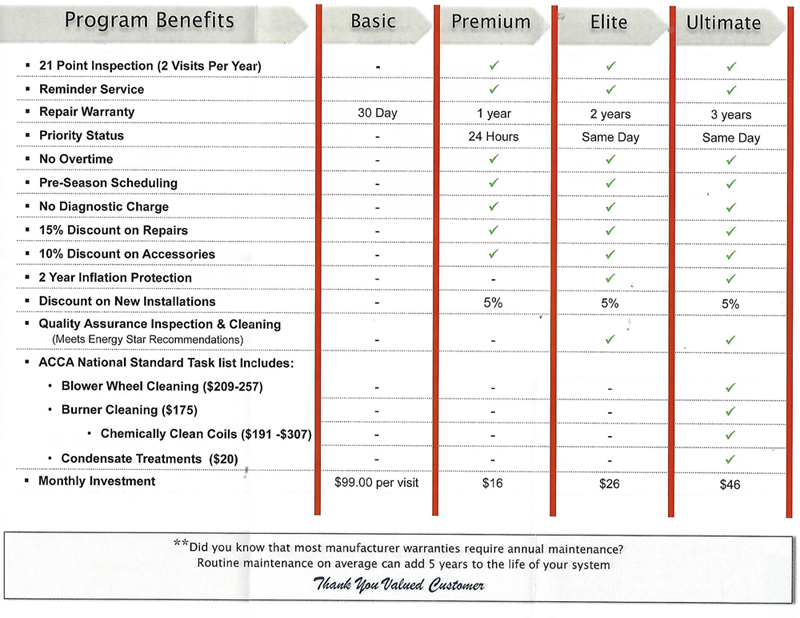 Please contact us to discuss our service agreements in more detail.