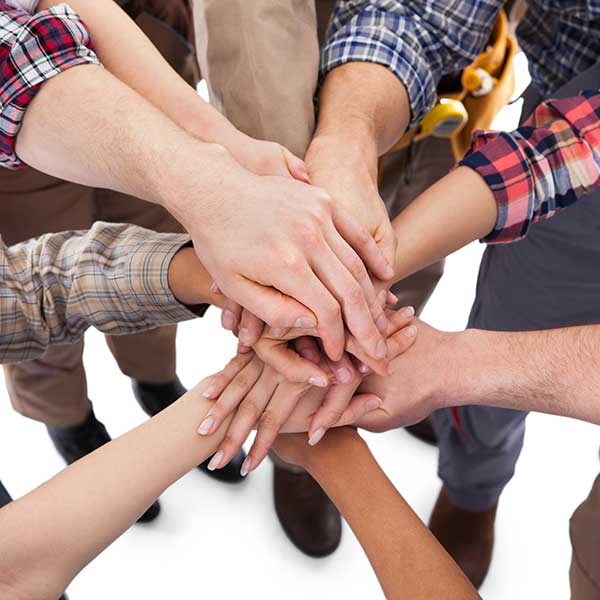 Currently open positions are listed below. Click on the job title to see more information about the position and a link to apply online.
Current Openings
HVAC Installer
• Learn job layout
• Understand basic ductwork installation ... round and rectangular duct
• Basic understanding of more complex sheet metal fittings ... able to measure transitions
• Able to install accessories
• Learn the features & benefits of all high efficiency and accessory products the company offers
• Must be able to communicate well with homeowners and other trades
• Able to run complete line voltage circuits
• Advanced electrical knowledge (load center requirements, wire gauge requirements)
• Advanced low voltage wiring (heat pump, two stage ale, zoning, thermostat programming and setup)
• PVC venting, including equivalent length calculations
• Unassisted equipment removal
• Ability to complete all necessary paperwork
• Able to complete and follow through on job changes
• Braze refrigeration lines
• Ability to test line sets
• Able to charge condensers and heat pumps
• Able to supervise others
• Assisting in light commercial change outs
• Wet heat
• Assisting in wet heat layout
• Able to install hot water heaters
• Assist in installation of garage heaters
• Assist in installation of mini-split systems
Apply Now!
Service Technician
Purchase / Maintain required tool list for Service Technician Level 2
Arrive at jobsite at scheduled time and location as dispatched
Relocate from one jobsite to another jobsite as dispatched during the workday
Report to dispatcher when arriving and leaving jobsite
Operate company vehicle as needed
Follow instructions from supervisor and/or dispatcher and carry out in timely manner
Report problems with company tools or vehicle promptly
Report problems with equipment to Dispatcher to expedite parts delivery
Communicate with customers and collect C.O.D. on maintenance visits as directed
Ability to work staggered schedule if required.
Maintain professional appearance and attitude at all times
Complete all service related forms properly
Provide all customers with new / renewal maintenance agreement program information
Inform and educate customers on additional products or services available through company
Acquire residential planned maintenance agreements
Inform customer of replacement options following company guidelines Ability to work staggered schedule if required
On call status for emergency service as required
Perform routine preventative maintenance on residential equipment with minimal assistance and supervision, including completion of maintenance checklists in full
Develop skills to perform planned maintenance on light commercial systems utilizing maintenance checklist with assistance of a Service Technician Level 3 or higher
Develop enhanced customer service skills
Develop basic knowledge of diagnostic and troubleshooting techniques
Develop knowledge of proper interpretations of testing devices
Develop basic knowledge and ability to layout and install low voltage wiring
Develop basic knowledge and ability to read and interpret wiring diagrams and blueprints
Other duties as assigned
Apply Now!